Riparian Areas and Wetlands
Highlights:
The pilot wetland harvesting project on Cottonwood Creek within Cherry Creek State Park continued in 2022 (2nd year of the 6 proposed). The purpose of the project is to cut and dispose of wetland plants (primarily cattails) but leave the roots so the vegetation can regrow and regenerate the following year. The objective of the wetland harvesting project is to benefit water quality by reducing phosphorus and nitrogen from being carried downstream into to Cherry Creek Reservoir after the plants decay.
Over twice as much material was removed in 2022 compared to 2021
2021 Wetland Harvesting: 2.5 Acres, 105,330 pounds of plant material removed, ~70 lbs of phosphorus and 560 lbs of nitrogen
2022 Wetland Harvesting: 3.8 Acres, 284,000 pounds of plant material removed, ~200 lbs of phosphorus and 1,500 lbs of nitrogen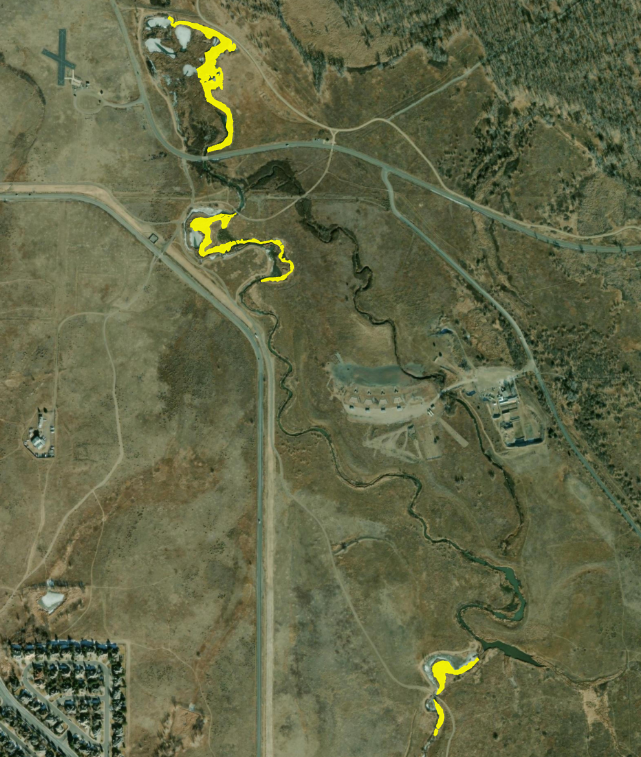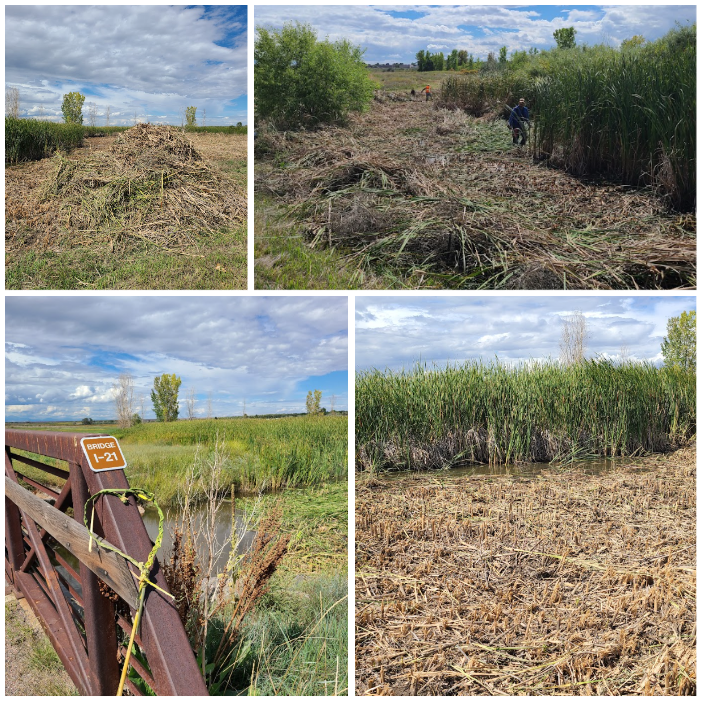 Riparian areas in the urbanized sections of Cherry Creek's mainstem and some of its tributaries have improved over the past several years as a result of collaborative efforts by CCBWQA, CCBWQA's member Entities, Mile High Flood District, and others.
Stream reclamation projects that reconnect the stream channel and floodplain enable storm flows to spill out of the channel onto the riparian and floodplain area and increase filtration/infiltration in the overflow banks. Revegetation along the corridor with wetland plants, grasses, shrubs, and trees provides an aesthetic buffer and promotes enhanced riparian habitat. All of this creates a healthier stream and reduces nutrients and sediments entering Cherry Creek Reservoir.

A field assessment is conducted to assess degraded riparian habitat.
Construction of stream reclamation projects is an essential tool to protect water quality and the environment. Thanks to the hard-working contractors and ecologists that help make these projects a success!
Restoration is helped along by a local beaver.
Completed restoration projects attract both local human and beaver traffic.
Stream Preservation Areas Defined in Regulation 72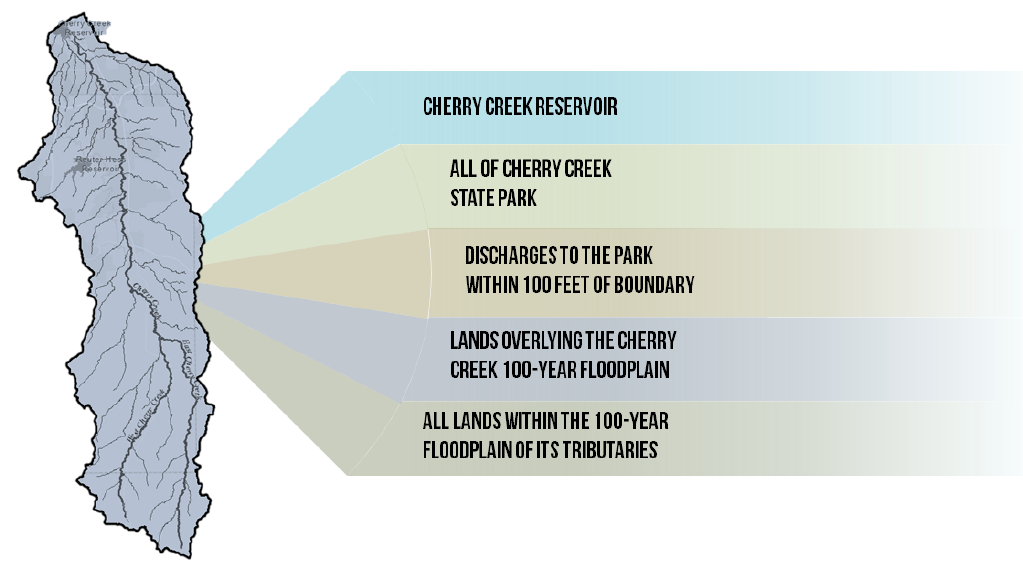 Benefits to a Healthy Riparian Vegetation Area
A healthy riparian vegetation area:
check_box Reduces stream bank erosion, which maintains stable stream channel geomorphology and reduces velocity of flow;
check_box Provides support of sediment deposition on floodplains during periods of overbank flow, which removes suspended sediment and attached phosphorus that can degrade water quality;
check_box Provides shade, which works to lower water temperatures (lower water temperatures support higher dissolved oxygen levels which are important to maintain fisheries); and
check_box Removes phosphorus, nitrogen, and sediment from surface runoff (through plant uptake and filtering and biogeochemical interactions between surface and ground water).